I have a friend who is a Hula dancer and she asked me if I could make a palm tree for her. I had never made a plant before, and I wasn't sure how it would turn out but I was willing to give it a try.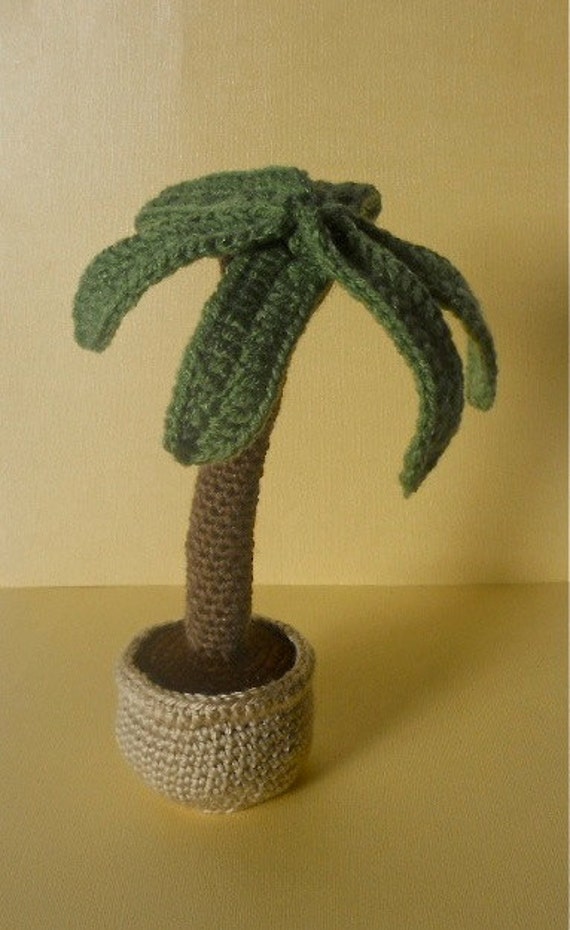 The challenge was to keep the trunk straight with the weight of the leaves, so I put some beads in the pot, and a flower wire in the trunk. I am really happy with the result, and my friend loved it!
9 Responses to "Crochet palm tree"